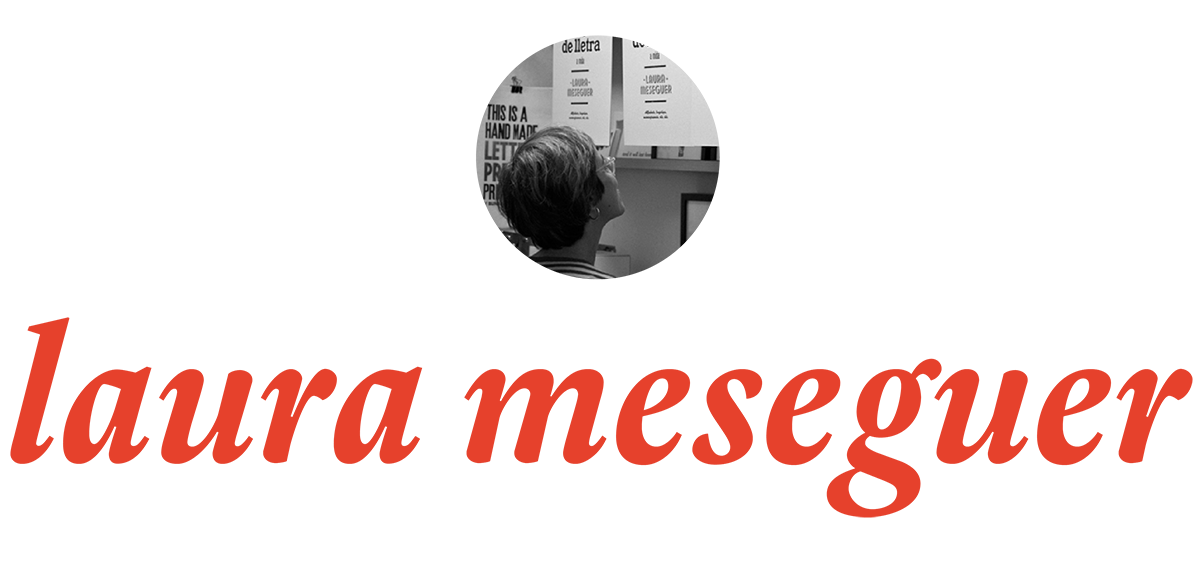 Laura Meseguer is a freelance graphic and type designer based in Barcelona. She works for both commercial commissions and personal projects. She specializes in book design and all sorts of typography projects, from lettering for monograms and logotypes to custom typefaces. In 2003–2004, she took a year off from her regular work to study type design at the post-graduate course Type]Media at the Royal Academy of Arts in The Hague, the Netherlands. Rumba, the typeface she designed as part of this course, was selected for the TDC TypeDesign Competition 2005 and garnered the ATypI Prize Letter.2 2011. Through her own type foundry, Type-Ø-Tones, she publishes and promotes her type designs. In addition to her work, Laura also finds time to teach type design as part of the Master's degree in Advanced Typography at Eina Escola d'Art i Disseny and typography at Elisava. She gives lectures and workshops all around the world. Laura's work has been featured in several publications and exhibitions such as the Graphic Design–Now in Production in 2011-2012. She also holds awards from the ADG-FAD (The Art Directors & Graphic Designers Association, Spain). In 2014 she got a TDC for her typeface Lalola, and an ISTD Certificate of Excellence for the BCNMCR Letters Project.
She is the author of TypoMag. Typography in Magazines, published by IndexBook and co-author of the book "Cómo crear tipografías. Del boceto a la pantalla", published by Tipo e, published in Spanish and translated into Polish and Portuguese. In collaboration with the Fundació Comunicació Gràfica, she curated the exhibition Helvetica. A new typeface? She is a member of ATypI and a board member of the Fundació Comunicació Gràfica. If you want to know more about her work, check these interviews: Unos tipos duros, Creative Characters of Myfonts & Typeradio.
At the moment she is busy with new font releases and the design of Qandus Latin, as part of the Typographic Matchmaking in the Maghrib project, but always interested in freelance projects involving her lettering and custom type skills.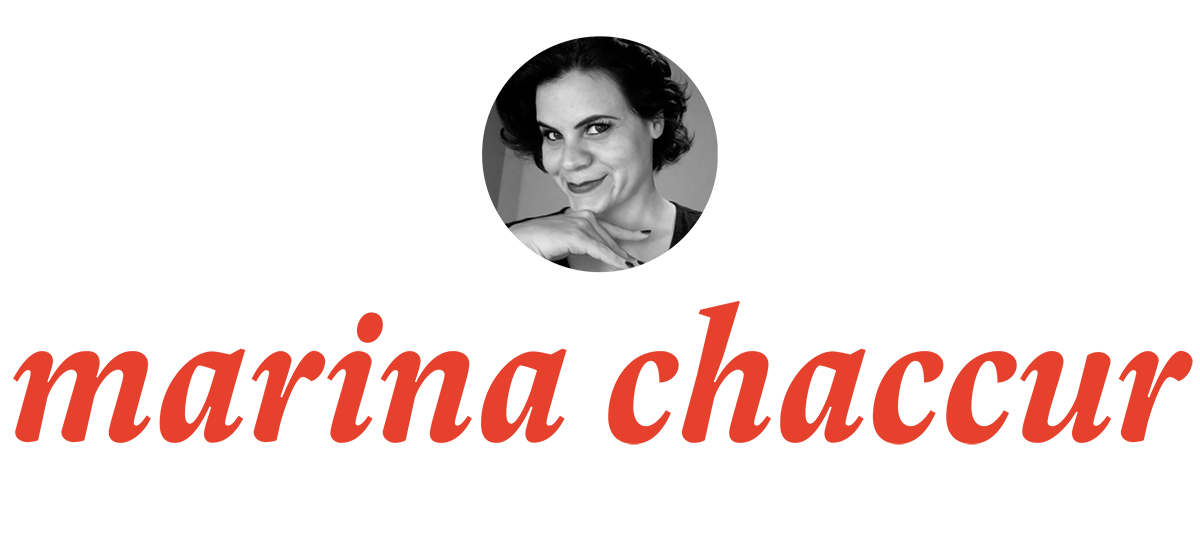 Marina Chaccur holds a degree in Design from Fundação Armando Alvares Penteado, an MA in Graphic Design from the London College of Communication and an MA in Type and Media from the Koninklijke Academie van Beeldende Kunsten. She taught at a few of the major Design bachelors in São Paulo and is continuously involved in conferences, lectures, workshops and exhibitions worldwide. She is currently living in The Hague, working at her studio, Marina Chaccur Designs, and serving as a board member for Association Typographique Internationale.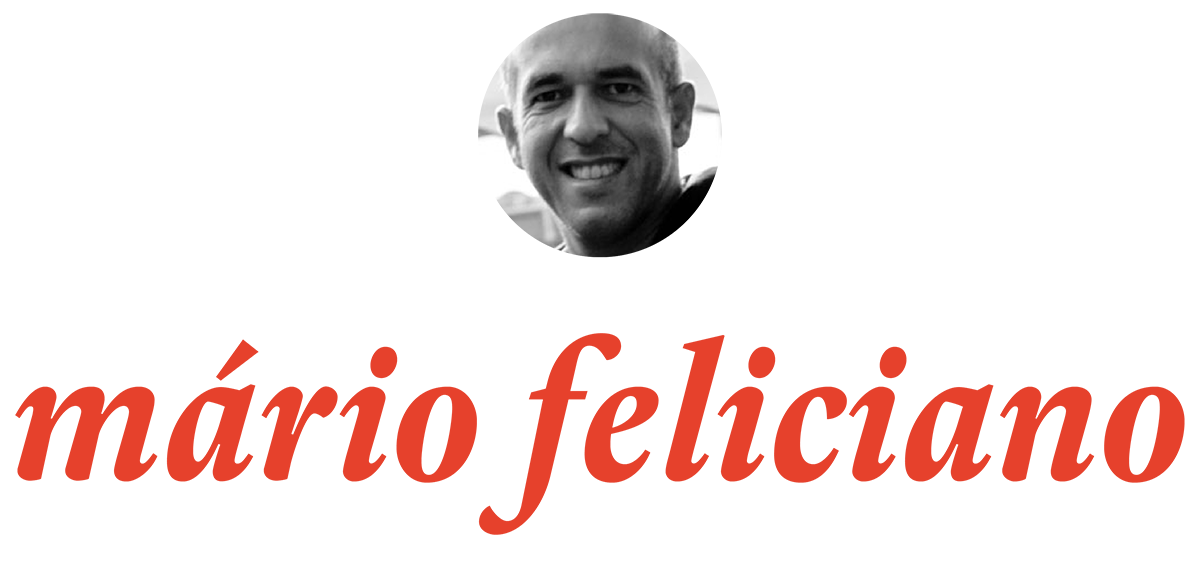 Mário Feliciano (born 1969) studied graphic design at IADE (Lisbon) until 1993.
Before finishing his degree he started to work as a graphic designer at Surf Portugal magazine, where he stayed there as art director during the next seven years. In 1994 he founded his design studio (Secretonix) that produced a wide range of design projects from editorial to corporate design. After having commissioned one typeface for Adobe (called Strumpf) and after publishing some of his early work in other foundries, in 2001 he creates the Feliciano Type Foundry and starts to publish his own designs and creating custom typefaces for clients around the world. He is a member of ATypI since 1997. In 2006 Mário was the local organiser of the annual conference held in Lisbon. He is also a member of AGI (Alliance Graphique Internationale) since 2009. He is the author of several custom typefaces, such as: Expresso (for the Portuguese weekly newspaper Expresso), Sueca (for the Swedish newspaper Svenska Dagbladet), Majerit (for the Spanish newspaper El País) and BesSans for Banco Espírito Santo. Feliciano's typefaces have been used by a wide range of clients around the world, from big corporations to renowned international publications such as Newsweek, The Sunday Times or Elle Magazine. His most popular typeface is Flama that is used as a customised version on the Portuguese Passport and Citizen Card along with his other typeface Merlo. In the recent years Mário has been working on expanding FTF's library and giving typographic consultancy.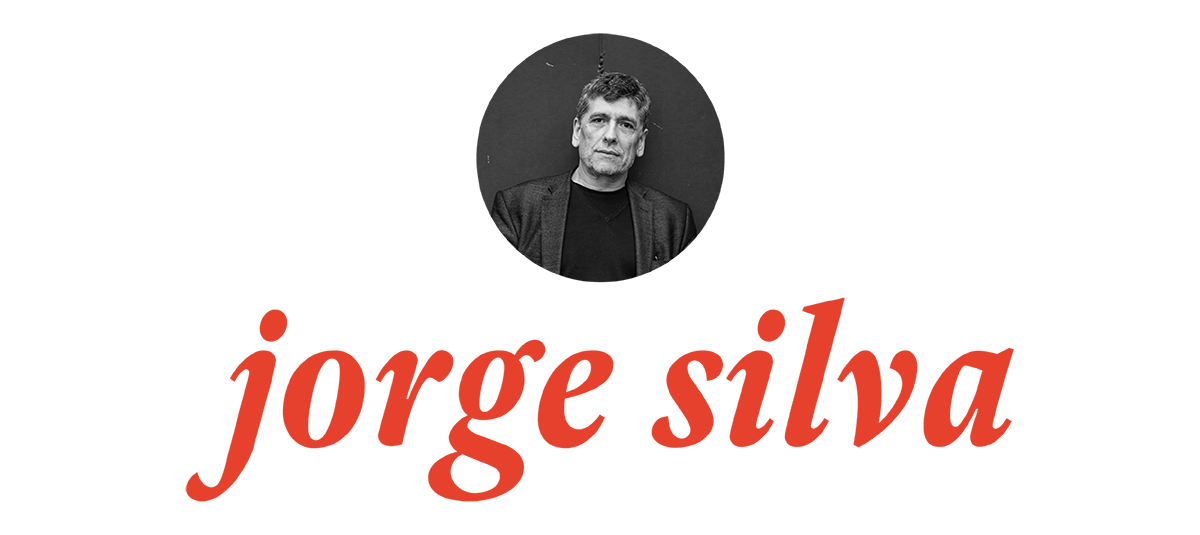 Jorge Silva was born in 1958 in Lisbon. He is a communication designer dedicated essentially to editorial design and art direction of publications. He was art director of the newspapers Combate,O Independente, and of the supplements he designed for Público newspaper, Y and Mil Folhas.
Jorge Silva has dozens of awards from the American SND for his art direction work in these two papers. He directed several magazines such as 20 Anos, Ícon, Ler and LX Metrópole, from Parque Expo. The latter originated in 2001, the creation of Silvadesigners studio, which has been dedicated to the cultural branding, mainly related to Lisbon's cultural life. In this context, he does the art direction of the magazines Agenda Cultural de Lisboa, XXI and Blimunda.
During three years he was the art director of Leya Editorial Group and, since early 2015, he is artistic consultant at INCM. In recent years, Jorge Silva has taught Art Direction at master degrees of the Faculty of Fine Arts of Porto and has been dedicated to research and curation in the design and illustration fields. He is responsible for the concept and editing of Coleção D, published by INCM, about historical and contemporary Portuguese designers. He created the blog Almanaque Silva, which tells stories about Portuguese illustration. Jorge Silva is a member of AGI – Alliance Graphique Internationale, since 2012.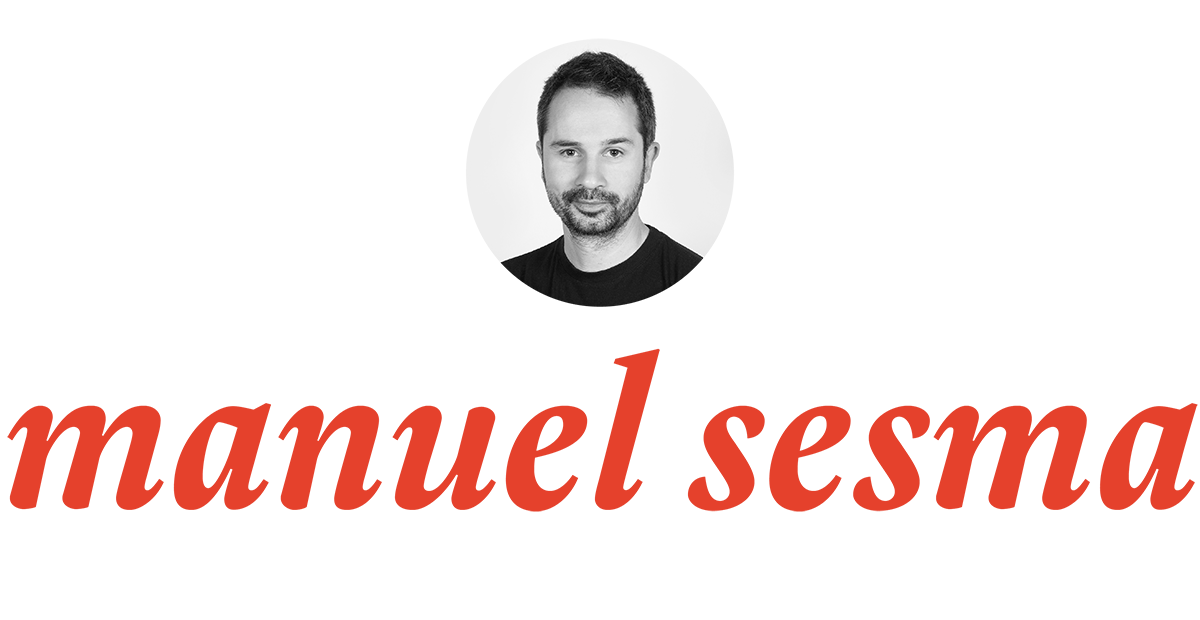 Manuel Sesma (1970) is a Madrid based teacher, researcher, translator and an editor specialized in typography. He holds a doctoral degree with honours on Fine Arts from the University of Barcelona with a dissertation directed by Raquel Pelta about the Graphie Latine French movement.
After starting his career as a photographer and a graphic designer, he has developed an extensive teaching career at several high education establishments, both in public and private schools in Spain.
At the moment he works as a professor at the Department of Design and Image, at the Complutense University of Madrid and at different private schools in Spain.
He combines his teaching profession with "Tipo e", a publishing house that he co-directs with Elena Veguillas, focused on books about the latin typographic context.
His research work includes numerous articles, papers, and conferences. He is the author of the book "Tipografismo" (published by Paidós, 2004).
He's a member of the Spanish typographic collective Lletraferits and of the Association Typographique Internationale (ATypI).